VU.360™  Hosted LMS (Learning Management System) & Virtual University

HAS SEVERAL IMPORTANT ADVANTAGES:

Pre-License E-Book (PDF) or Textbook courses

Complete your training in 2 weeks or less!

Real Estate Pre-License Correspondence Classes are

MUCH QUICKER! - Knowledge based! Not time based

(100% Home Study)

No boring classrooms!  NO WAITING ON SLOW "READ ONLY" HTML PAGES

Correspondence (e-book or textbook) students on average finish the courses 51% faster than with the timed "flash" courses

PDF (e-book) format. Read the books from your screen.. including from your ipad or iphone.

Searchable keyword feature for quick reference during tests!

Complete your courses at your own pace - start and stop - from any computer - anywhere

Print your Completion certificate after completing the course a&final exam.

(In conjunction with Lamar UniversityTREC Provider #0205)

Texas Real Estate License Courses Online

COURSE FEATURES

A secure, reliable and accurate learning experience, or your money back

Self paced or engaging Flash real time courses

Virtually anywhere - anytime

Student may log in & out of the course from any computer w/ appropriate capability -

take a portion of the course, Bookmark it and resume the class later.

including IPad and IPhone using our e-book (PDF) format

Print Certificate of Completion online at time of course completion.

Payment for courses is available via

or PayPal or online check.

Toll free, e-mail or online live chat customer support is available 24/7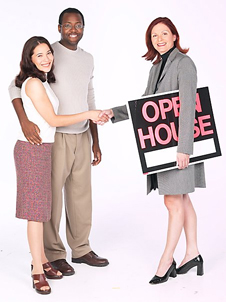 Texas Online Real

Estate License Courses

PRELICENSE

CONTINUING EDUCATION

            (For your 1st annual license renewal)

(In conjunction with Lamar University TREC Provider #0205)

We are a state-of-the-art online provider for Texas Real Estate licensing (In conjunction with Lamar University TREC Provider #0205) offering prospective real estate agents an easy &cost effective method of obtaining Texas Real Estate Licensing.

Existing real estate agents may obtain their Continuing Education courses with ease as well.

VU.360™

is a web-hosted Virtual University (VU) and Learning Management System (LMS) that will distribute, manage and track all formats of e-Learning.

is privately labeled and seamlessly integrated with any web-site or Intranet, providing robust content, learning and compliance management functionality in one package.

Our company's products and services are designed to streamline career education, certification and compliance requirements in the real estate, financial services, hospitality, insurance and occupational safety markets.

We help our clients by raising e-Learning standards for regulated training and will assist you in every step of the process for gaining approvals for courses on the state or federal level.

We have 250 clients, 270,000 satisfied learners, 130 employees and growing,

Our company's solutions are widely accepted by today's leading colleges, corporations, associations and training institutions.

.

Sales Support Questions

877-250-4435