Texas Real Estate Continuing Education

15 Hours of Texas Real Estate Continuing Ed Classes for
$99
$79


Lowest Price on the Internet!!

Our competitors charge $79-$112 for their 15 hr MCE

Important License Renewal Information

The Texas Real Estate Commission requires Salesperson licensees to complete 15 hours of continuing education every 2 years
,
6 hours of which must be in Legal and Ethics Training.
Our online packages offer  the 15 hours..  Our courses give you the flexibility to take your CE courses whenever and wherever it's convenient for you. 
More TREC Information
Special Package Pricing:

NEW!!

Texas Real Estate

License School

Texas Real Estate Continuing Education: 15 Hour Continuing Ed Classes. Texas Real Estate Commission requires Salesperson licensees to complete 15 hours of continuing education - Texas Legal and Ethics - 6 hours,

Important TREC Information

If your license is not renewed by the expiration date, you will have to stop working as a real estate licensee. To resume working, you must file a late renewal application and receive a new license.

You are currently required to visit the web site listed above to renew your Texas real estate license.

MCE

15 Hr Texas Correspondence Renewal Package- e-Book

Approved Course Number(s):  03-00-123-23788

Special Package Pricing:

SALESPERSON 15 HR MCE RENEWAL PKG  $79

Package contains the following courses:

•TREC Ethics MCE #03-03-121-23559

•TREC Legal Update #03-03-121-23558

•Real Estate Appraisal #03-00-123-23790

•Closing and Settlement Costs #03-00-123-23788

•Liens, Taxes, and Foreclosures #03-00-123-23789

This complete package includes all the courses required by TREC to renew your real estate license in Texas after you have completed your first year SAE requirements. This courses in the this package are all offered in a downloadable PDF format. Just read through the course materials and log back on to take your pretest and final exam for MCE credit.

Provider #9855

BROKER 15 HR MCE RENEWAL PKG $89

•Broker Responsibility Course - PDF Format

•Liens, Taxes and Foreclosures

BROKER RESPONSIBILITY COURSE - PDF FORMAT

Description:

The purpose of this course is to address the regulatory aspects of the management, operation and supervision of a real estate brokerage firm in Texas. The course provides an understanding and working knowledge of the law of agency, planning and organization of business entities, requirements for written policies and procedures, records retention and control, advertising, recruitment and training of agents, and the anatomy of a complaint filed with Texas Real Estate Commission.

Assessments/Final exam/Post-completion instructions:

70% for quizzes, 70% for Final.

Student must pass the pretest or "homework" with a 70% to move on to the final exam. To receive the certificate of completion the final must be completed with a minimum score of 70%.

TREC Ethics MCE 

The purpose of this course is to provide guidance and discussion of the ethical requirements and concerns affecting Texas Real Estate Agents.

The relationship between a real estate agent and a client is a fiduciary one, requiring each agent to put clients' interests first and adhere to the particular standards and ethics required by law.

The varied responsibilities and duties of the real estate agent to different parties may often lead to conflicts of interest. Real estate agents must be aware of these potential conflicts and must also of how to prevent and deal with them.

The course discusses the specific requirements for agents in making offers to clients, disclosures of information, and resolving any disputes that may arise in the course of real estate transactions.

First, the five canons of professional ethics and conduct are identified and discussed. Because agency relationships are critical to real estate transactions, this relationship is explored.

Another relationship that is explored involves connections between parties in real estate transactions, including intermediary brokerage relationships and subagency.

When agents fail to meet the required ethical standards or satisfy other legal requirements they are subject to disciplinary action.

This course includes case studies, which help to explore the ethical situations that agents may face, and the potential consequences that may occur when agents fail to behave in accord with the ethical requirements that govern their business transactions

TREC Legal Update MCE 

The purpose of this course is to communicate recent updates, changes, and addendums to laws, regulations, legal definitions, and forms as they apply to real estate practice in the state of Texas.

Since judicial interpretation provides the effective enforcement of these changes, a section containing several case studies is included in the course in order to illustrate the law in action in contemporary practice.

REAL ESTATE APPRAISAL

Approved Course Number(s):03-00-23790

Description:

In order to own and convey property in a market economy it is necessary for that property to be assigned a specific monetary value.

This process, unlike, say, that of assigning value to durable goods—which have specific materials, production and marketing costs—can be somewhat more involved.

With property, the fixed costs—building materials and labor costs—are always accompanied by more esoteric factors that go to make property more (or less) valuable.

Becoming a member of the group that understands and applies these factors is a bit more complex than simply being able to understand a balance sheet.

This course covers the theories, rules, duties and activities that guide the real estate appraisal process.

An appraiser must also conduct him- or herself professionally, ethically and honestly.

There are guidelines regarding professionally and ethically correct behavior of appraisers as well that are also covered by this course.

The entire appraisal process should be carried out in the best possible way for consumers and licensees as well as the real estate market.

LIENS, TAXES AND FORECLOSURES

Approved Course Number(s): 03-00-102-17477

This module discusses liens, taxes and foreclosures.

There are many types of liens, as well as several kinds of taxes, that can attach to a parcel of real estate.

When borrowers default on a debt, foreclosure is the process by which lienholders collect the unpaid portion of a debt. Because liens represent an interest in real property, it is crucial that real estate licensees develop an in-depth understanding of liens and lien-related issues.

Such knowledge also helps licensees to better advise buyers and sellers.

The first lesson presents a general overview of liens.

It explains the classification of liens and discusses the types of non-tax liens.

Lesson two discusses taxes and tax issues, including ad valorem taxes, real estate tax computation, special assessments, real estate transfer taxes, federal income taxes, capital gains taxes and tax shelters for homeowners and investors.

It also discusses the priority of liens.

Lesson three addresses the methods of foreclosure, redemption, deficiency judgments, tips for homeowners facing foreclosure and fraudulent behaviors related to foreclosure.

CLOSING AND SETTLEMENT COSTS

Approved Course Number(s):03-00-123-23788

Description:

Some real estate licensees to believe that their job ends when the purchase and sales contract is signed, because in many states, a licensee has no official duties throughout the closing process, but this is not a prudent stance.

Transactions can and do fall apart during the closing stage. Licensees who are familiar with closing procedures and settlement costs can stay involved and use their skills to help ensure that their transactions end well.

This course will introduce the student to the closing statement (also called a Settlement statement). This is a document that provides a detailed list of each party?s expenses as well as how much he or she has already contributed to the transaction thus far.

This statement also provides an accounting of the final amount that the buyer must bring to the closing. To complete a closing or settlement statement properly, one must know which principal is responsible for each transaction expense.

A licensee must also have a clear understanding of credits and debits and should know how to prorate expenses that must be divided between the principals.

All transactions that fall under RESPA (the Real Estate Settlement Procedures Act) regulation are required to use the HUD-1 Settlement Statement form.

This means that all transactions involving a federally related loan used to purchase a one- to four-family home must use the HUD-1 Settlement Statement form; this in turn means that nearly all residential purchase transactions will require this form.

Therefore, the HUD-1 Settlement Statement is the most commonly used form for settlement statements, and all licensees who deal in residential property should be familiar with it.

Mandatory Continuing Education (MCE) Information

You must complete 15 hours of MCE to renew your license in ACTIVE status (including 3 hours in TREC's Legal Update, 3 hours in TREC's Ethics MCE, and 9 hours in MCE electives).

If you are a broker who sponsors a salesperson, a designated broker of a business entity, or a license holder who is a delegated supervisor of one or more license holders for 6 months or moreduring the current license, your MCE must include 6 hours in the TREC Broker Responsibility course,

3 hours in TREC's Legal Update, 3 hours in TREC's Ethics MCE, and 3 hours in MCE electives.

If you cannot complete the MCE requirement, you may renew your license in INACTIVE status prior to the expiration date of your license to avoid paying a $200 deferral fee and late reporting fees.

However, you will not be able to perform real estate activities that require a license while your status is INACTIVE.

Sales Annual Education (SAE) Information Core credit will not be awarded if the same core course is taken within 2 years of each other.

Salespersons completing their first term of licensure must have a total of 270 hours in TREC records (including 210 core real estate course hours and 60 related or core hours).

SAE must be posted to your records before you can renew online.

name, license number, contact number, and email address.


COURSE FEATURES

A secure, reliable and

accurate learning experience or your money back.

PDF is Entirely self paced

Virtually anywhere - Virtually anytime

Online Course is totally Interactive using "Flash" featuring interactive characters and full audio- There is no waiting on slow, read-only pages.

Student may log in & out of the course at will from any computer with appropriate capability

View PDF on iphone or Ipad.

Student may take a portion of the course, Bookmark it and resume the class later.

Student may print Certificate of Completion online at time of course completion.

Payment for courses is available by Master CardVISA,, American Express, Discover, PayPal or online check.

Sales Support Questions

877-250-4435

100% online (PDF Format) take it any time day or night, All at once or start and stop

TREC Provider #238

For distance learning, The Texas Real Estate Commission considers an online course complete when credit is awarded by the provider.

The provider shall award the student credit for the course no earlier than 24 hours after the student starts and completes the course requirements for credit.

The certificate shall reflect the completion date that conforms with this requirement.

Please take this 24 hour period into consideration when choosing to start your course, especially if you are extremely close to your expiration date.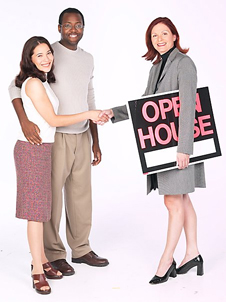 Contact our Texas Student Support Center with Questions & for Additional Discount

Call us Toll Free at:

877-250-4435



These courses are provided through and in conjunction with  Lamar Institute of Technology. -TREC Provider #205